It's been a bit, but I am back to scrapping, both digitally and paper scrapping. I made three paper pages over the weekend and 4 digital. I have three more paper pages in progress, and that's what's on my Workdesk this Wednesday.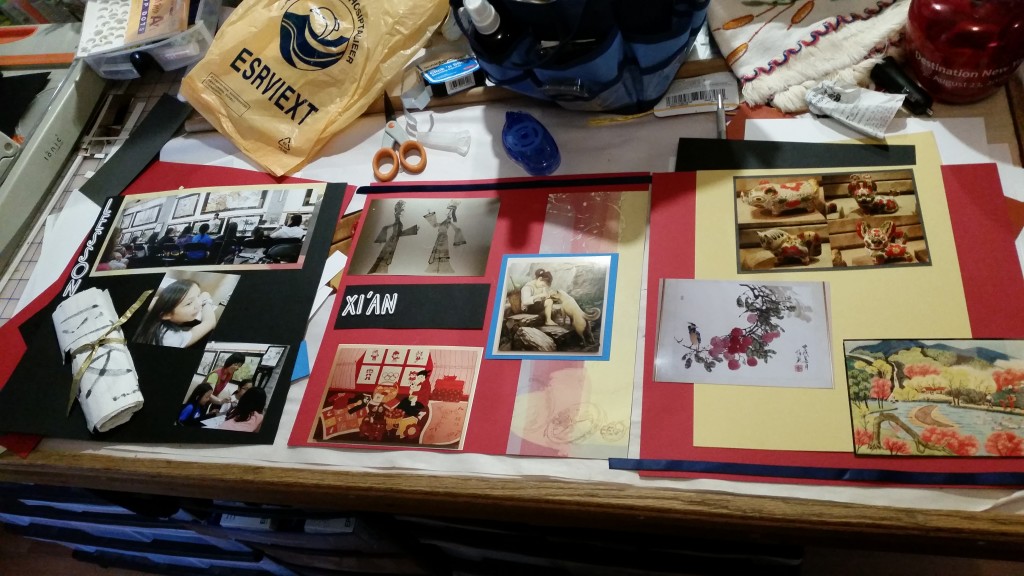 I am back to working on the scrapbook from our trip to China in 2012. I finished Volume 1 over the weekend (that's where those first three pages went), and I am now working on Volume 2. These pages in progress document our visit to the Xi'an Folk Art Museum.
The latest item on my digital workdesk is a page I created for Ali Edward's "Week in the Life", which it appears I did not save before closing. Hmmm. Maybe it's in my temporary files someplace. I guess that's my next task!